WELCOME TO TANNEN MEDIA VENTURES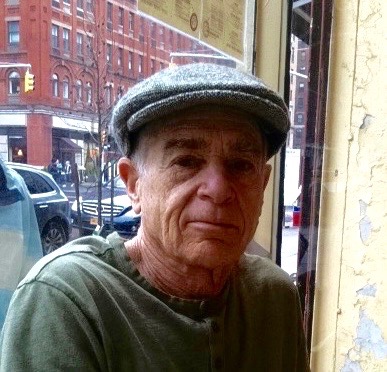 Michael Tannen is an advisor, producer and entrepreneur with more than 40 years' experience in all areas of the media and communications industries. An experienced negotiator and strategist, Mr. Tannen has worked with and represented many well-known individuals, including Paul Simon, John Lennon, Bruce Springsteen, Billy Joel, The Rolling Stones, Lily Tomlin and Merle Haggard, and major international media concerns: Bertelsmann AG, MGM, Time Warner, Kinnevik AB, and Paramount and Columbia Pictures.
Mr. Tannen is currently concentrating on select consulting engagements and is developing a variety of media properties as a producer. Through the Tannen Media Investment Fund, which was active from 1999-2009, Mr. Tannen invested in a wide variety of media and new media related transactions. Mr. Tannen continues — on a limited basis — to make personal investments connected to his consulting and producing activities. He remains actively involved with a number of non-profit environmental activities.
BIOGRAPHY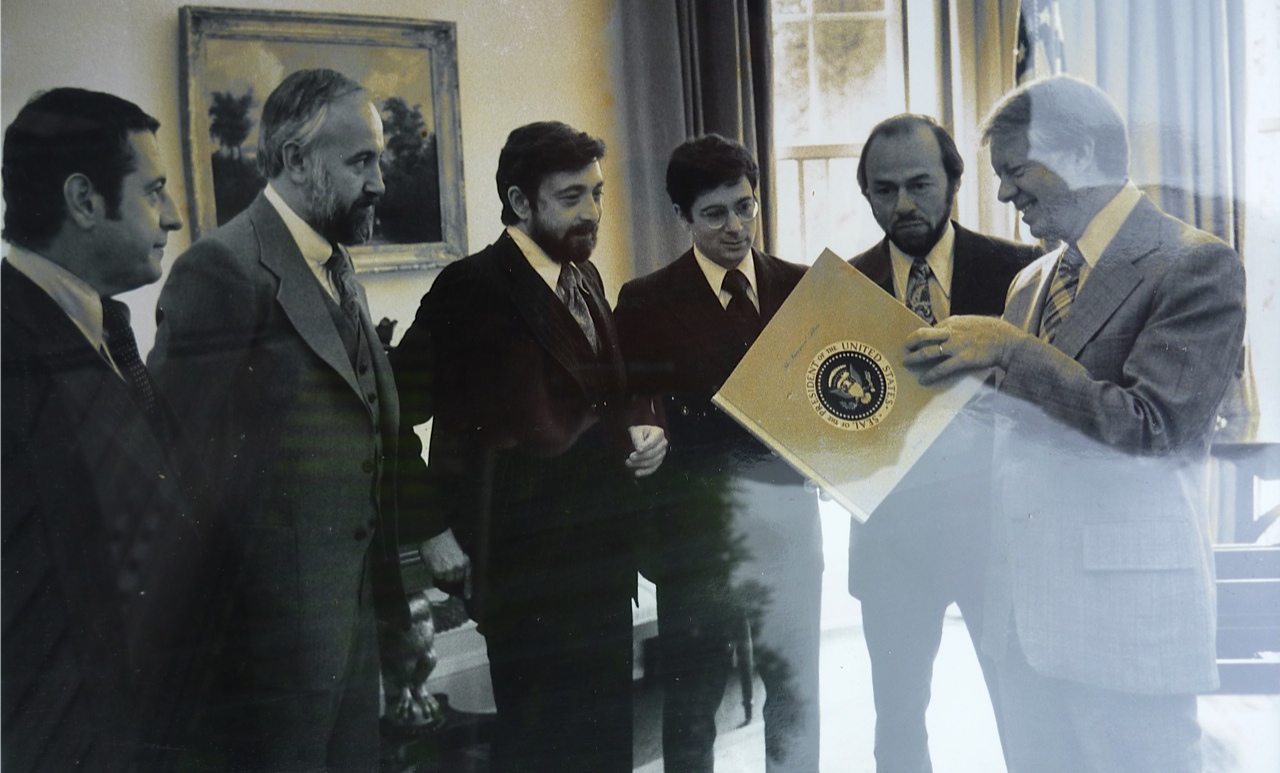 As both a practicing attorney and a business advisor, consultant and producer, Mr. Tannen has an unusually broad range of experience in all areas of the media and communications industries.
He has acted as an advisor to many domestic and international media companies and has represented, in various capacities, a great many well-known entertainers and producers. He has also been instrumental in the start-up of many successful media ventures.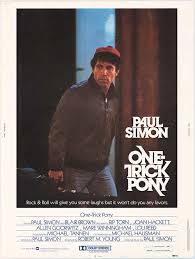 Artists, entertainers, producers and executives represented:
John Lennon, Billy Joel, Bruce Springsteen, Bob James, Loudon Wainwright II, Grace Jones, Dr. John (Mac Rebennack), Stephen Stills, Verdine White, The Roches, Merle Haggard, Miriam Makeba, Juliet Prowse, Lily Tomlin, Jane Wagner, Van Morrison, The Rolling Stones, Art Garfunkel and Paul Simon. He has also represented the producers Phil Ramone, Jimmy Miller and Paul Samwell Smith, and many leading executives in the music industry.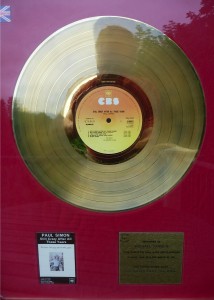 Companies represented:
Bertelsmann A.G., B Sky B, Paramount Pictures, Chess Records, Activision, Arista Records, EMI Music, Industriforvaltnings AB Kinnevik, Columbia Pictures Industries, Tri-Star Pictures, HBO, MGM/United Artists, Time, Inc., ATC, McCann-Erickson, Ihlas Holdings and Millicom Incorporated.
As a producer:
As a producer, Mr. Tannen has produced feature films for Warner Bros. and Tri-Star Pictures; television specials for HBO, PBS and the BBC; co-produced a three-record inaugural album for President Carter and the National Endowment for the Arts; and was executive producer of Lily Tomlin's Broadway show, "Appearing Nitely."
MEDIA INVESTMENTS AND BUSINESS
Industriforvaltnings AB Kinnevik:
Working closely with the principal shareholder of Industriforvaltnings AB Kinnevik (one of Scandinavia's leading industrial groups), Mr. Tannen helped Kinnevik start its media business, which today is one of the dominant media and communications groups in Europe.
Home Shopping:
As an individual investor, he was instrumental in putting together the financing for Home Shopping Service (one of Europe's most successful television home shopping companies) and, prior to the sale of his interest, successfully managed the investment for the majority shareholders.
Satellite Television:
As an original investor and partner in PrimeTime 24, a United States satellite-television service, Mr. Tannen supervised and worked closely with management, while managing the investment for the majority shareholders.
Video games:
Mr. Tannen was of the founding investors of Zombie, a Seattle-based video games design and development company. He also represented Activision as legal counsel and was an early investor and was on the board of Acclaim Entrainment.
Screen Media Ventures:
As a founder and original investor, Mr. Tannen sits on the board and actively works with management of Screen Media Ventures, a successful United States-based movie and home-video marketing and distribution company. The company currently has in excess of 1800 feature films in active distribution, has concluded licenses with virtually every pay and basic cable television broadcaster in the United States, including Showtime Networks, HBO, Turner Networks, USA Networks, and Lifetime Television, and recently launched PopcornFlix, the first independent, advertiser-supported digital movie channel in America. In the international markets, the company currently licenses its properties to television and video distributors in virtually every territory in the world.
EXPO TV:
Mr. Tannen was an original investor in EXPO TV the first video-based community specifically created for consumers to share their unbiased opinions about the products they buy. EXPO is the largest and most authentic base of product-focused videos available — now in excess of 300,000. These consumer-generated videos are shared wherever shoppers seek product information, including on expotv.com, shopping engines, retail websites, You Tube and manufacturer sites.
Music:
Mr. Tannen was one of the founders of Tappan Zee Records, a jazz label started by Bob James and distributed by CBS Records. He negotiated some of the music industries largest deals, including among others, the sale of Screen Gems Music to EMI, the sale of 50% of Arista Records to Bertelsmann, and it's subsequent purchase of RCA Records. From time to time he has also been retained to evaluate specific music business assets, including those of Chappell Music, the music publishing and record catalogues of Island Records, the music publishing and recordings of Billy Joel and the background music services owned by Zomba Music Publishing..
NEW PROJECTS
Michael Tannen is currently involved in a number of projects as a producer and as an investor, as well as pursuing a limited number of consulting and advising assignments for individuals and companies in the entertainment and communications industries. New projects and engagements are considered on a case-by-case basis, depending on Mr. Tannen's availability and interest. Purely financial investments will not be considered, unless connected to specific consulting activities.
Movies:
How They Got Over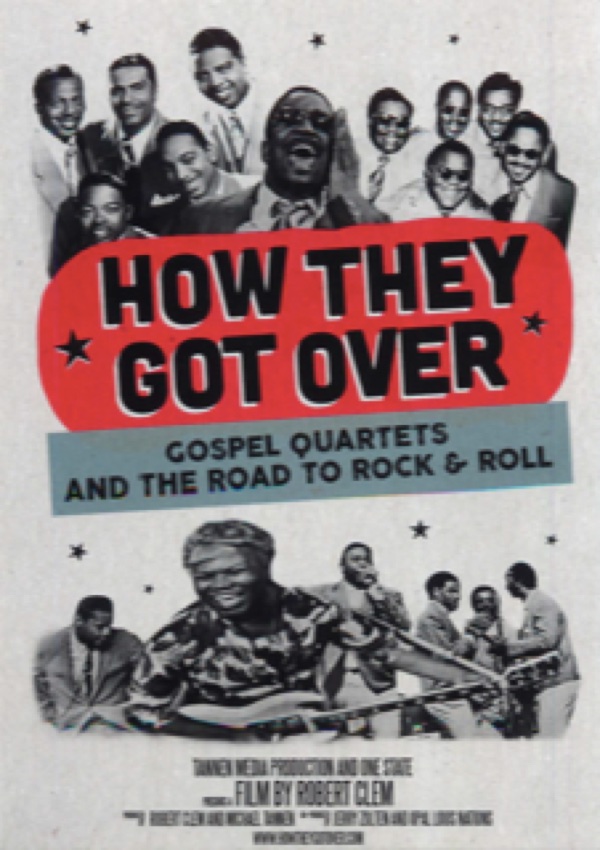 A few years ago Mr. Tannen got involved with the film maker, Robert Clem, and the two of them teamed up to co-produce "How They Got Over (Gospel Quartets and the Road to Rock & Roll)". Although it is not 100% done yet, it has never found its way into festivals both here and internationally including one in Brooklyn, Chicago (won for best music), Oxford, Miss (won the Views's Choice Award), and Rotterdam. Coming up is SF, LA, Wash DC. and Perth.
NPR's "World Cafe" was inspired by the film to name its theme music for the year "Gospel Roots of Rock and Roll" and World Cafe kicked off this year long project with two screenings of the film in Philadelphia.
See what people have said about it:
"How They Got Over (Gospel Quartets and the Road to Rock & Roll)" is a revealing and inspiring look at the massive contribution of gospel music to the spirit and vitality of rock 'n' roll; an invaluable documentary which combines historical scholarship with thrilling glimpses of gospel singers, both superstars of the genre and some you'll probably be experiencing for the first time" — Robert Hilburn, former pop critic of the Los Angeles Times and author of biographies of Johnny Cash and Paul Simon
"As a lifetime fan of gospel music, I believe this excellent film tells the story and shows the artists in a most compelling way. Among many special moments, my favorite is the Sensational Nightingales singing "Somewhere to Lay My Head." — Jon Landau, critic, producer, manager, Bruce Springsteen, etc.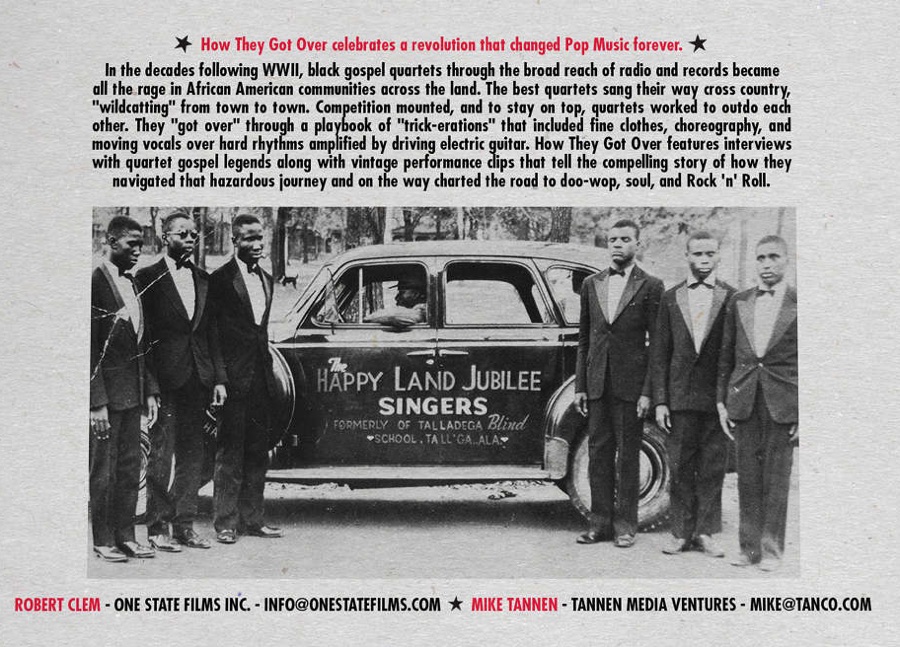 "Calling all ye soldiers in the army of the Lord: come and get your blessings from this hard-charging contribution to our cultural heritage. Director Robert Clem has transformed the screen into a pulpit for the fiery, gritty gospel music trailblazers whose faith, conviction and emotional expressiveness transformed the secular sound of modern pop, rock and soul singing. Built on a bedrock of early 1960s Kinescope electrifying performances by Jackie Verdell, the Davis Sisters, the Five Blind Boys of Alabama (featuring Clarence Fountain) and the Reverend Julius and Margie Cheeks, among many others, Clem gives them ample time to unspool; it's a timeless gift that will easily convert the most hardened heart. Sadly, the singers' harrowing stories from the Jim Crow South feel fresh and new. Yet their purpose is stepped in courage, commitment and hope. An extraordinary celebration of scholarship and soulfulness." — Leo Sacks, Grammy-winning producer and director of the forthcoming documentary on the New Orleans gospel icon Raymond Myles.
"How They Got Over" is a deeply moving film, with many unique and powerful scenes that shed light on just how much gospel music has impacted everything that came after it, be it Blues, Jazz or Rock'n Roll. A must-see for any music buff, brilliantly shot and produced" — Gerd Leonhard, Futurist / Humanist, Author, CEO The Futures Agency
"This film takes the viewer right into the heart of the gospel quartet sound with lots of period footage of the great singers and groups and moving interviews of some of the surviving veterans. It's tied together with some narration and commentary, but the story is essentially told from the inside. It's riveting for over two hours from start to finish." – David Evans, blues and gospel scholar, author, and director of the Ethnomusicology Studies program at the University of Memphis
"How They Got Over" tells the essential story of the cross-fertilization between quartet gospel music and rock 'n roll, R&B, and soul. It is filled with informative and insightful commentary as well as rare, spectacular footage of the masters of quartet in their heyday." - Billy Price, Award-winning blues and soul recording artist
"This terrific documentary How They Got Over traces the gospel quartets and jubilee music of the 30s, 40s, and 50s and how it transformed into Rock 'n' Roll. Thanks for this important film and for bringing it to Oxford." – Newt Cooter Rayburn, Music Documentary Programmer at the Oxford International Film Festival
"Straddles the racial-divide, when secular music met the spiritual, forever to enrich American Pop culture, and go global. This film: academically on the mark, and an good to go as pure musical entertainment." – Van Dyke Parks, composer, arranger, record producer, multi-instrumentalist, singer, songwriter, and actor best known for his 1967 album Song Cycle and collaborations with the Brian Wilson and the Beach Boys
"The music documentary How They Got Over gave me goosebumps right from the start to the very end, and gave me a totally different view of gospel music. Of course I knew soul and gospel bands like The Four Tops and The Isley Brothers, but I wasn't aware of these groups from the 1920s who paved the way for the bands from the 1950s. The tone is set right from the first scene; I was on the edge of my seat right away. The film is full of amazing music, it was a real trip down memory lane for me. It took me back to the time when I was a little girl and I saw my grandma singing in church and I knew: that's the music I want to make." — Shirma Rouse, popular Rotterdam-based singer, The Queen of Soul Celebration
Mutual Friends:
As executive producer, he backed and was instrumental in putting together the debut feature film of promising writer/director Matt Watts. The film called, Mutual Friends, finished shooting in New York City the end of last year and came in on time and on budget. It is an ensemble comedy with stories written by five separate writers and performed by a stellar ensemble cast. Mutual Friends follows several intertwining stories of relationship fools traveling through New York City on their way to a surprise birthday party destined to fail. It was accepted by numerous film festivals and will was released by distributor FilmBuff on July 1st of this year. If you want to learn more about the movie, please go to http://us4.campaign-archive1.com/?u=9bc347cb9caa1ebfc6759b8b3&id=6995f064c8&e=f8870fb591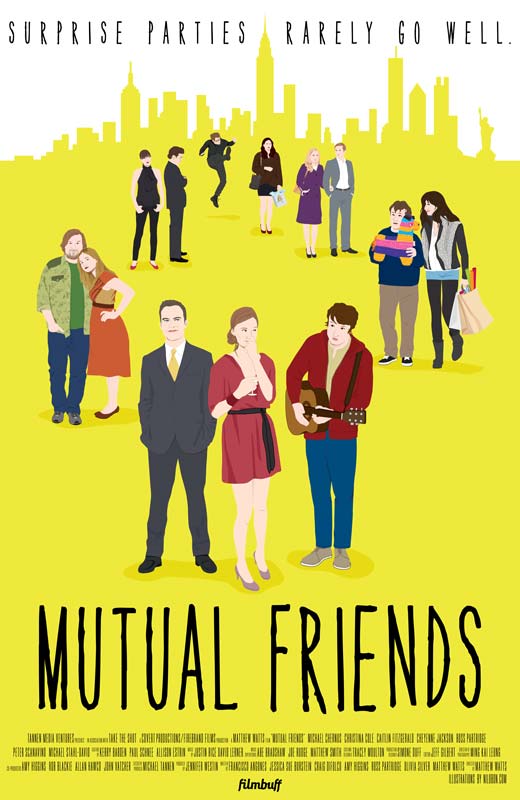 "There's something about Mutual Friends that makes the [romantic comedy] genre feel fresh."
-Amie Simon, Three Imaginary Girls
"I felt like I was watching my friends…the characters are not only believable but relatable."
-Rachel Gallaher, City Arts
"Filled with one-liners and emotional observations, Mutual Friends is poised to become a breakout indie hit."
-Jessica Baxter, Film Threat
"A deliciously guilty pleasure."
Ihlas Holdings:
Mr. Tannen's ongoing consulting and advisory work for Ihlas Holdings continues a 20-year-old relationship. Ihlas Holdings is one of the largest industrial and media groups in Turkey, with interests in a wide range of industries, including television, newspapers and magazines, internet services, construction, marketing services, news collection and numerous health-related businesses. Mr. Tannen recently organized for the Ihlas Media Group a two day media conference and business review which took place in Istanbul. A follow up conference is planned later this year.
Astea Solutions
Another long term relationship is with Astea Solutions, a Bulgarian based technology company developing e-book authoring tools. There two man projects are:
Sophie: an advanced open source electronic tool for authoring, collaborating, reading, and publishing rich media documents for networked environments. It is both the brainchild of well-known multimedia visionary Bob Stein and based on HotAsTea, an electronic publishing platform developed by Astea. Sophie runs on Android, iOS, Linux, Macintosh, and Windows.
Sophie is designed to open multimedia authoring to a world of new consumers and institutions that did not previously have access to advanced but simple to use media production tools. Sophie is intended to redefine the "book" as we know it, and to provide mechanisms for reader feedback and interactive conversation.
SocialBook, Inc: a Delaware corporation formed in April 2011, is building a comprehensive publishing platform based on the affordances of the open and social web. We believe SocialBook will compete successfully with Amazon, Apple, and Google, whose publishing platforms are firmly entrenched in and weighed down by the legacies of print.
SocialBook is currently in the midst of a private beta. We plan to launch a public beta during Q2 2012.
Sophie will be SocialBook's authoring environment. It will allow for the creation and integration of fixed-format, multi-modal, multi-layered, ePub3 documents in SocialBook.